ca fait bien longtemps!
Well, here I am FINALLY posting the promised pictures. Knitted love from me to you. Enjoy.
Here is the famous Blackberry sweater from Knitty.com. I used the recommended Rowan Chunky Print in Temper. It was a super fast knit -- I was done in just a little over three days! I know some people don't like the bulk created by this type of sweater, and I'll have to admit that I wouldn't want this ALL the time, but it's lovely. I hope to retire jackets soon. Sweaters all the way.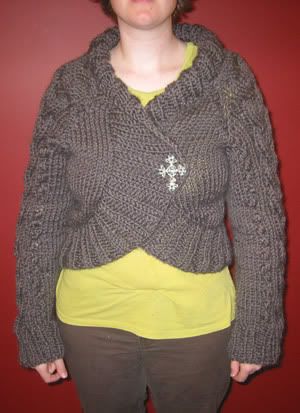 Yes, I know I look stunned in this pic. I had no idea that my face was going to be in this photo!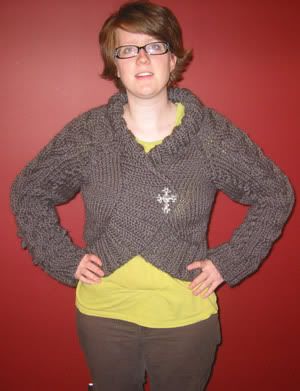 This was also my first attempt at bobbles. I'm in love.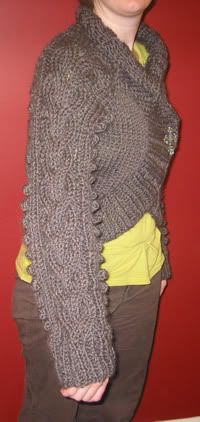 Well, it surely has been a long time since I promised I would post pictures of some finished objects. The thing is, I had begun a long, detailed post, and then blogger decided to have issues, and I lost the post. Here we are, though, making up for lost time with a post chock full o' photos and knitted love from me to you.