a very happy star wars halloween to you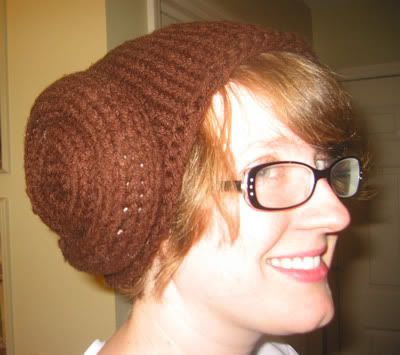 Thanks to bleuarts.blogspot.com, my Halloween was awesome.
Don't let this cool expression fool you, my dear readers, for this hat has the stealthy ammenity of a coiled heat trap placed over each ear. Seriously, this is the warmest hat I have ever worn, and I do fully intend to wear this if we ever get a snow day. It is also the perfect hat to wear to a concert. It provides a fashionable alternative to earplugs while blocking eardrum-damaging sound levels. In fact, I had to occasionally remove the hat to hear what people were saying to me at the Halloween party. But what fun! So, rock on, ski on, party on.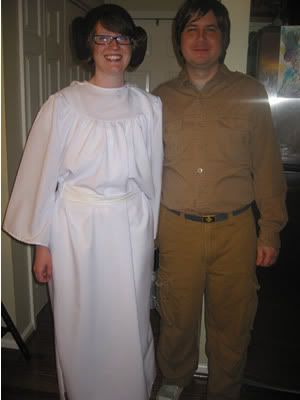 And here's the lovely couple. Of course, Luke and Leia don't know that they are brother and sister in the first movie, so it worked out just fine!
Happy Halloween!
bisous,
lacey